House removals Sandyford your local mover
House Removals Sandyford since 2010. At ManVan we pride ourselves with huge experience of moving houses as well as taking care of your belongings during the move. From start to the end of the house move we do our best to safely move your belonging from point A to point B.
Why work with House removal Sandyford ?
Always use special moving blankets
Moving trolleys
Special piano trolleys for safe piano move
Straps to secure your belongings
Clean vans to load your items
Ramps to load heavy items
Special piano carry straps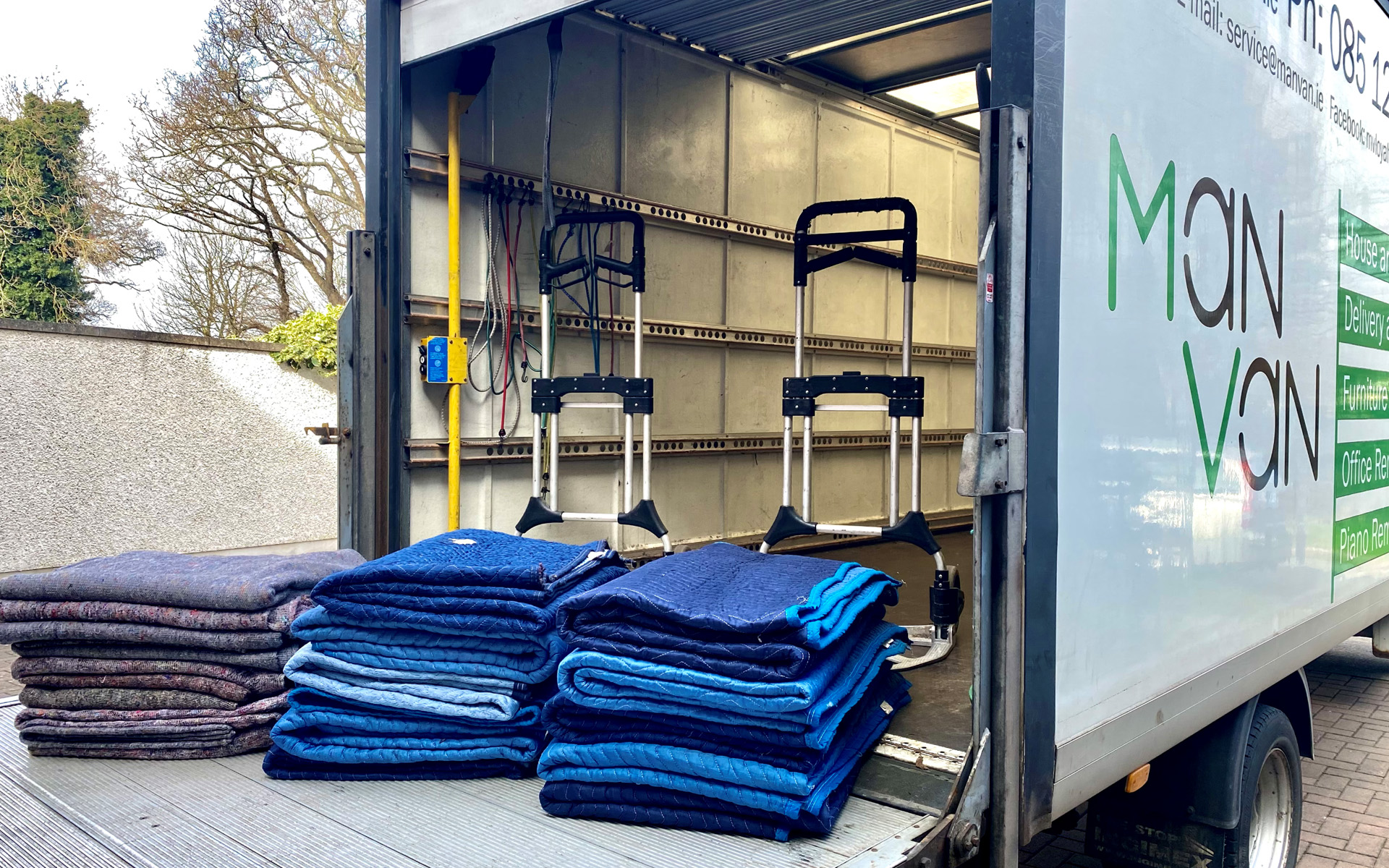 Simple pricing for your House removal Sandyford
We are small house moving company, that's why we try to keep things simple. At ManVan we don't have any complicated pricing strategies like charging one price for first hour, than changing price for second and all after, that might be difficult to understand final price, here at ManVan we charge per one load one simple flat price no hidden cost.
Also when you call us you talk directly with person who is going to move you on a day, so no misunderstanding about your move or missing information or talking with few people just to get simple moving quote.
Moving safety at House removal Sandyford
House moving price is very important for all of us, we all want to get cheapest price, but most of the time while looking for only best price people forget about moving safety, and forget that moving company will have to move their precious things.
At ManVan we always take care of your items while loading, unloading and during the moving process. Working for so many years we know how to lift heavy items while carrying them upstairs with hands or using special moving straps. During the move we always use special heavy duty moving blankets to cover your belongings, as well as straps and trolleys to make house move as safe as possible.
Beside using all necessary moving blankets, trolleys, ramps, straps we always take care of our vans that are clean inside.
We cover All Dublin : Dublin 1, Dublin 2, Dublin 3, Dublin 4, Dublin 5, Dublin 6,
Dublin 6W, Dublin 7, Dublin 8, Dublin 9, Dublin 10, Dublin 11, Dublin 12, Dublin 13,
Dublin 14, Dublin 15, Dublin 16, Dublin 18, Dublin 20, Dublin 22, Dublin 24.